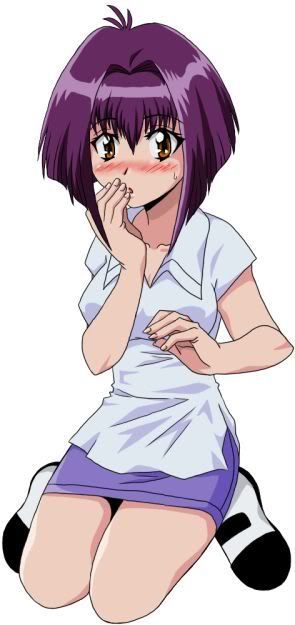 Chibi Vampire was originally released in Japan as Karin.
It is a Japanese manga and anime series written and illustrated by Yuna Kagesaki.
The story is about basically a " reverse vampire"girl , instead of drinking blood, she must inject it into others because she produces too much.
Chibi Vampire first premiered in the shōnen magazine Monthly Dragon Age from October 2003 until February 2008.
The individual chapters of the story were published by Kadokawa Shoten into thirteen collected volumes.
Both the manga and light novel series were released by Tokyopop in English. Tokyopop renamed the manga series Chibi Vampire and the novel series Chibi Vampire: The Novel.
In 2005, an anime adaptation of Chibi Vampire was created by J.C.Staff and directed by Shinichiro Kimura.
Twenty-four episodes were aired in Japan on WOWOW from November 3, 2005 till May 11, 2006.
It was licensed for an English release to Region 1 DVD, under the name Karin, by Geneon USA.
On July 3, 2008, Geneon Entertainment and Funimation Entertainment announced that Funimation had agreed to be the exclusive North American distributer of Geneon titles, including Chibi Vampire.
A guidebook to the Chibi Vampire series, Karin All-Nosebleeds Book, was released in 2006.
Chibi Vampire, Volume 1 (v. 1)